Welcome to Plato's Closet Monroeville
The season is a changin...
Whether you are a fan of fall or not, one advantage to the cooler temps is a new wardrobe. Cold weather does not mean you can't look FAB-U-LOUS! In case you weren't aware, we have thousands of fall and winter items on our racks to help you look amazing coming into the new season.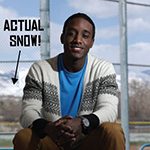 Layer-up with a cozy sweater and cute scarf, or how about skinny jeans with a great pair of roughed-up studded boots. Seriously, we have so much for you to choose from that you just have to stop by!
We buy and sell cool clothes everyday for GUYS and GIRLS, and we pay CASH right on the spot!
CLICK HERE FOR EMPLOYMENT INFORMATION
LOCATED AT 308 MALL BOULEVARD
NEXT TO

ALTMEYERS

AND TAIPEI TOKYO
Available Jobs
Recent Fashion News
Posted On December 6, 2013

Posted On November 27, 2013

Posted On November 26, 2013
Read More News